Another DIY which cost me less than a tenner to make! I've been after a top with chain detail for a while. Saw an h&m one on someone's blog sale, but then figured I could just make one myself.. so got a cheap tee from h&m and some chain and strong all purpose glue from hobbycraft and away I went!
All you need is the items I've just mentioned - tee, chain and strong glue!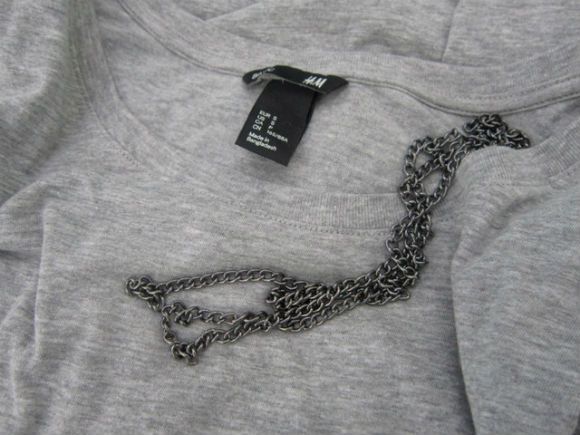 Start by laying out your t-shirt and figuring out where you want your chain to be placed. Measure and cut chain.
Apply a line of glue to part of the area you have chosen.
Start applying your chain, pushing it down firmly as you go.
Carry on applying the glue and chain until you have completed the length of it.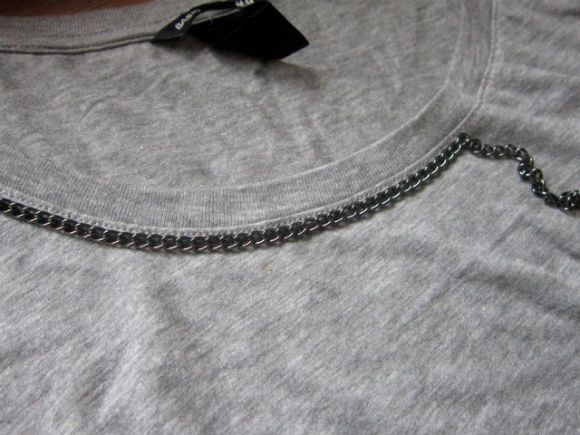 I also added some lengths of chain to the edges of the sleeves, as I had just enough left over to do this.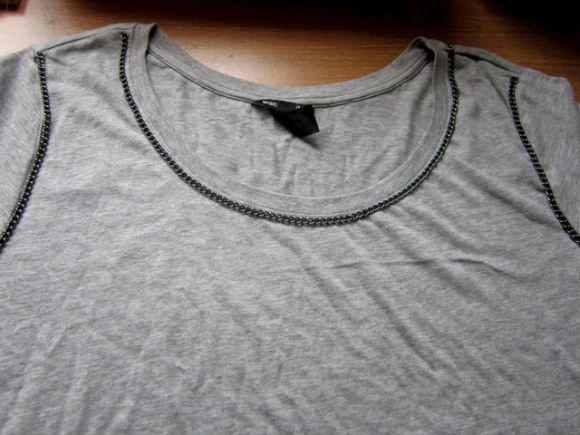 I'm quite pleased with it! Excuse the shoddy photo [blame the boyfriend!], but you get the idea. If you want the chain to be extra secure you can always sew it too, but I didn't do this - it seems pretty secure as it is, although I think I will handwash it just incase!