I made some cupcakes using the cupcake maker my boyfriend got me for Christmas! I am IN LOVE with this little gadget.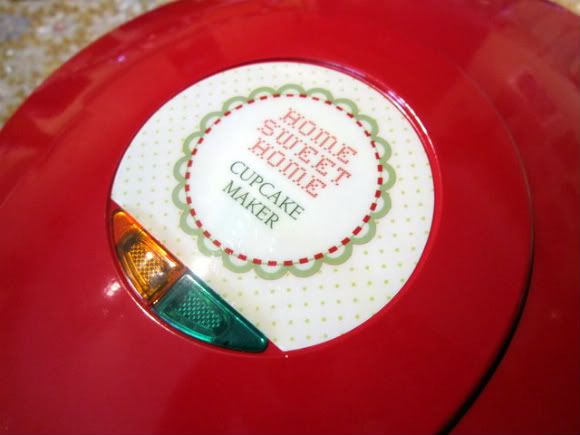 It's so easy to use, just switch it on and wait for it to heat up, then fill the little cups with batter, close and cook for 8-12 minutes.
I used a basic recipe found in the booklet which came with the cupcake maker. For my first batch I used some cupcake cases, but for the second and third batch I went without.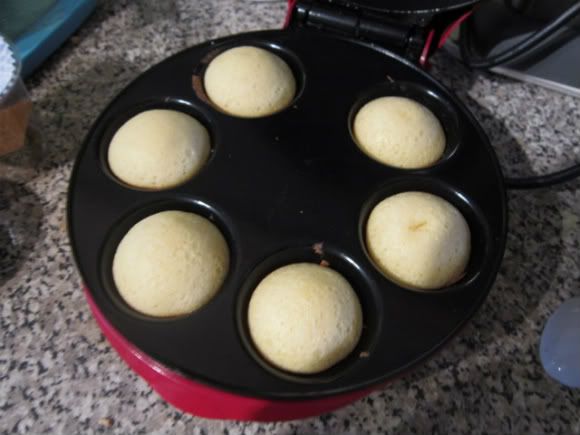 The cupcakes may look a
little
very anaemic, but they are definitely cooked, and the colour won't matter once they're iced! :)
I made up some duck egg blue butter icing and used my new piping bag and nozzles which I also received for Christmas. As you can see, I need a bit of practise, but some came out ok...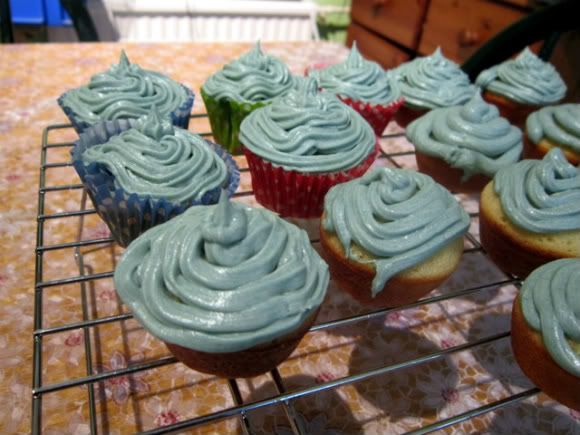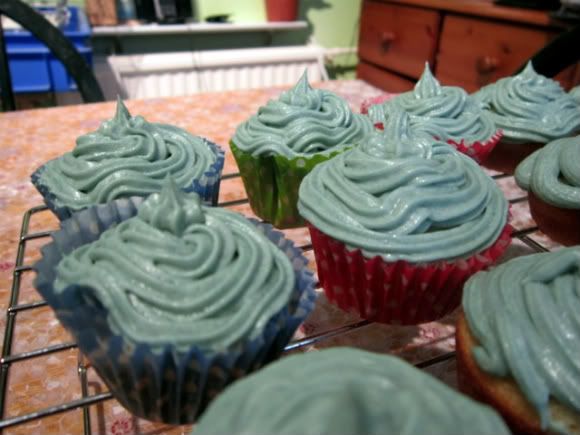 I've had a quick nibble already, they're really good! Off to enjoy one with a cuppa :)