Another instagram post! Copying the whole world, I know, but I do enjoy looking at other people's instagram posts, and I am a bit addicted to the app...if you have it, let me know your username and I'll give you a follow!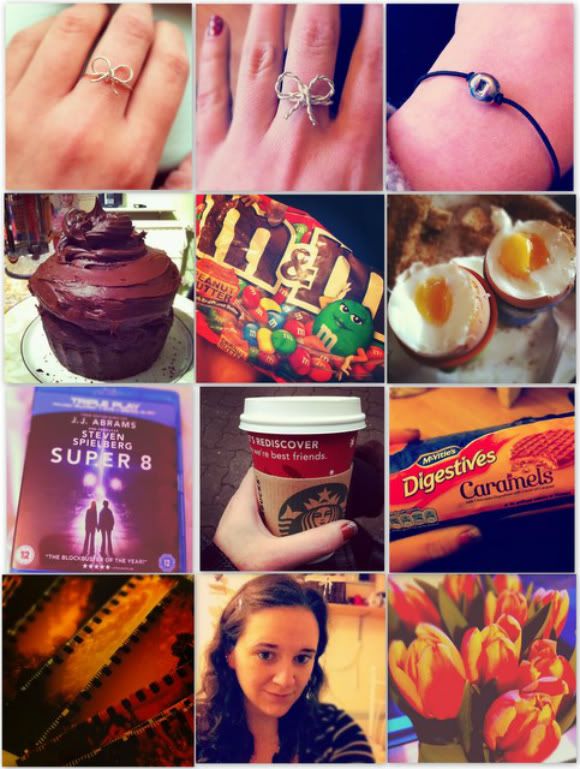 Having been signed off this week, I've had the opportunity to get down to some jewellery making. I've started making these bow rings, which have gathered a bit of interest. I've since ordered some more wire, and will be making them in both silver and copper! If anyone would be interested in purchasing one then please just let me know. I also made myself an initial pebble bracelet - I made the 'pebble' using art clay silver, stamped with an 's' which you can't really see in the photo! I then just strung it onto a bit of elastic cord. Again, any interest in these - just let me know! Which brings me to remind you that I am still having a big sale in my
shop!
25% off with the code CLOSING25 :)
Other than the jewellery making, I haven't done a lot so far this week. Took a walk into town today and got my new favourite thing from Starbucks, a skinny spiced vanilla latte. Then came home and watched Super 8, which has got to be one of the best films I saw last year.
Hope you're having a good week!