Hannah of
Bow Dream Nation
held a
Krisp
giveaway in November. I entered, but forgot about it until a month or so later when I received a tweet from Hannah to tell me I had won!
The prize was an item of my choice. I picked the
shirred waist belted tunic
. The print and shape of the tunic stood out to me, so I emailed them with my size and received it a week or so later.
My blog isn't very fashion/outfit post orientated, excuse the rubbish photos - got my Mum to quickly snap these for me in our living room!
The tunic came with a belt to tie round, in the same material, but I prefer to wear a proper belt with these kind of things.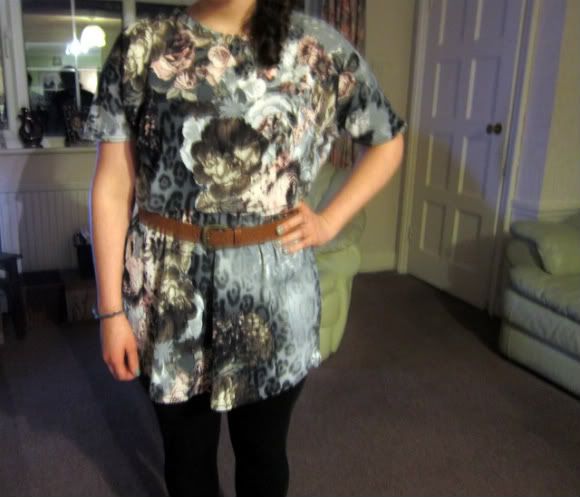 I really love it, the print is gorgeous and it's so easy to wear, and such a flattering shape too. I've already seen some other items on the KRISP
website
which I like the look of, and may end up making a purchase - such good prices too! Thank you to the lovely
Hannah
for holding the giveaway!