Merry Christmas Eve, everyone! I'm so excited - this is my favourite time of year. :D Obviously I wanted to do something quite festive with my nails. After a
lot
of thought [it's a big decision!] I decided to gift wrap my nails with bows, complete with little rhinestones in the centre of each one!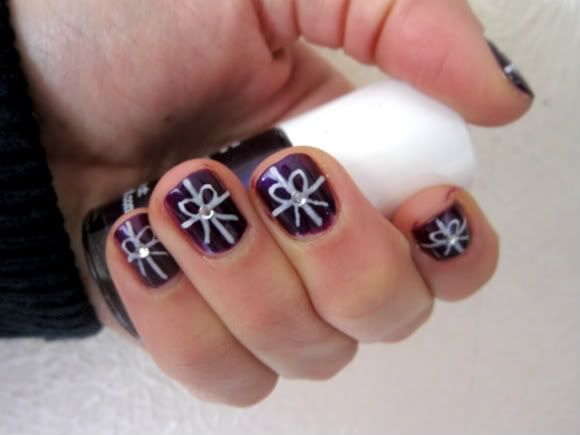 I used
Models Own
Purple Mystique and drew the bows on using my
Topshop
nail art pen. I then applied the clear rhinestones using a cocktail stick. Must admit, my right hand doesn't look as good as my left does - wish I was ambidextrous!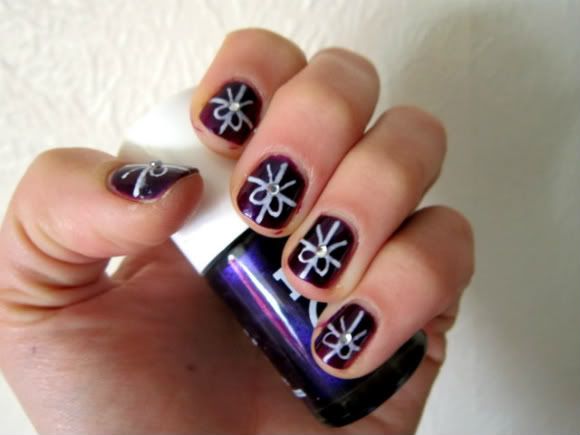 I'm spending today tidying my room and sorting the house out a bit, all whilst listening to the Michael Bublé Christmas album all day! Then out for drinkies tonight! I hope you all have a wonderful Christmas, get everything you wish for and, most importantly, spend it with the people you love the most. xx