The past few days have been really lovely. I had such a great long weekend, it was quite relaxed but I also managed to get quite a lot done. Here are some snippets...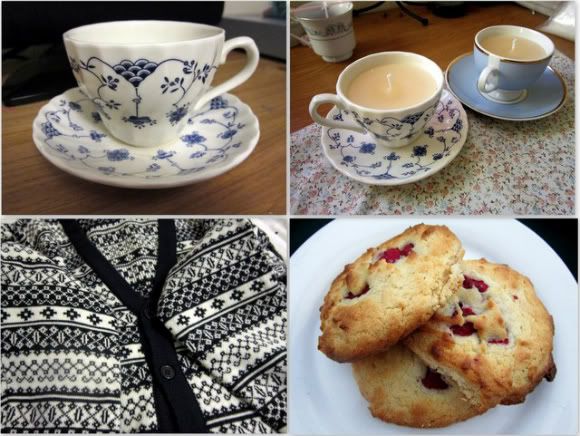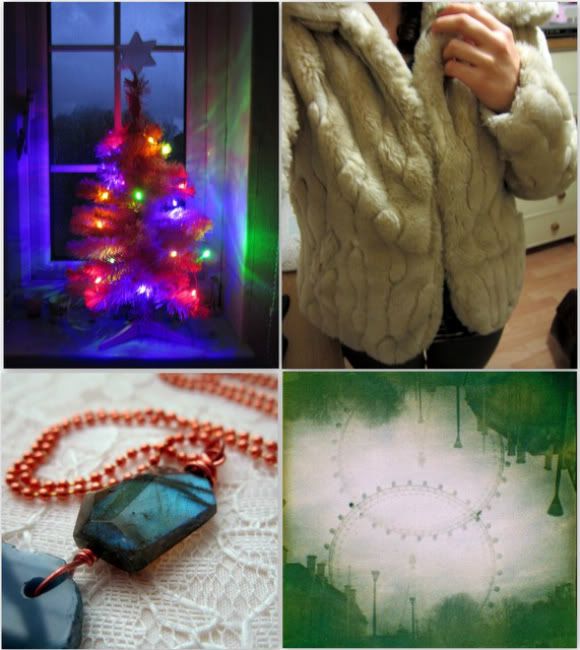 ♥ Went teacup shopping in my local charity shop, where I got 5 teacups and 5 saucers for £3.50! I got a couple of candle orders from work last week, so I made a start on those and also made some for the stall I'm doing on Sunday. I've been quite busy sorting out all my stock for that.
♥ Had a nice day to myself in London on Monday. I walked through
Winter Wonderland
at Hyde Park, took some photos on my diana mini, then walked across to Oxford Street. I avoided Topshop, and just headed to primark instead where I got this lovely Christmassy cardigan from the mens section! I also got a thermal onesie, some lovely thick tights and a velvet headband. It was a really nice day, apart from the fact I really hurt one of my toes and at one point thought it was broken! Just badly strained though, I think.
♥ Made white chocolate & raspberry cookies, which I found the recipe for on both
Lucy's
and
Lil's
blogs. VERY YUMMY.
♥ Got into the Christmassy mood [who am I kidding, I've been feeling it for weeks] and put up my little tree! It's barbie pink, it's a bit tacky...I love it.
♥ My faux fur coat which I won off ebay
finally
arrived. It took three weeks! I love it though, so cosy! Not bad for £6 eh?
♥ Ben and I celebrated our 3 year anniversary. He took me out to our favourite Indian on Saturday, it was delicious! Our actual anniversary was yesterday, we stayed in and ate dominos. So classy!
So now I'm back at work, and giving myself a slapped wrist for not going to the gym for a week...I have enjoyed my time off far too much!
What have you all been up to?