Yesterday the boyfriend and I paid the
Lomography Gallery Store
a visit. Not Ben's cup of tea if I'm honest, but I really wanted to go, and he's nice so he came with me!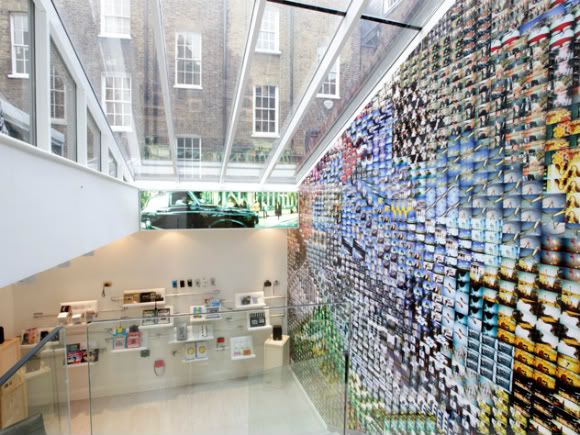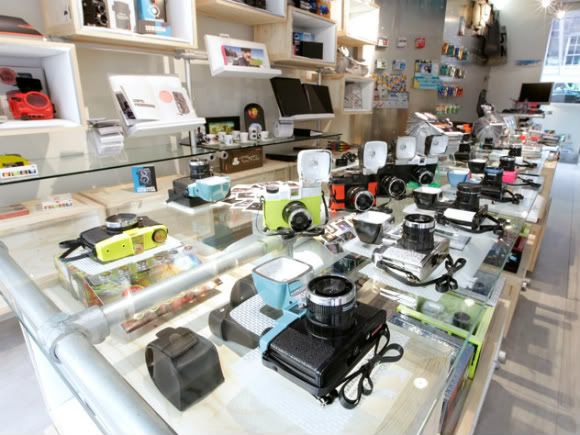 Images taken from the lomography gallery store website
The shop is really cool - it's got a huuuge lomowall - the biggest in the UK, apparently - and you can buy the full range of lomographic products.
One thing I did find annoying is that there wasn't any price tags on anything. When I asked a sales assistant, she told me it was a way to entice people to talk to them. I think it's just a ploy to make people spend more money than they should! I was quite restrained though. I came away with the
Lady Grey
film and
fotoclips
. I also got a freebie pack of buttons as I checked in on
foursqaure
!
After all that excitement, we headed to Nando's for lunch, then a spot of shopping in Covent Garden. I bought one of h&m's £3.99 bodycon skirts in a lovely rusty orange colour and
this tee
in green from Zara, which I'm in love with! Stopped off at
Candy Cakes
where Ben treated us to a double chocolate cupcake each, before heading home.
The rest of my weekend has been spent watching X Factor [anyone else think Frankie Cocozza is really crap and just looks a mess?], laying in bed and drinking lots of tea, taking photos on my Diana F+ using the instant back and generally slobbing about. That's what Sundays are all about :)